Pain is produced by the brain 100% of the time. No, that doesn't mean your pain is 'all in your head'. Pain is real. Always. But as we have touched on previously, it is the brain that interprets a given message as pain. It is the brain that produces pain in order to protect us. But sometimes is over protects us!
When the brain decides to send a pain response, it is sent via the spinal cord.
The more this happens, the better it gets at it. The spinal cord learns to dial up its response, especially to changes in our tissues.
As we have already learnt, nociceptors respond to mechanical, temperature and chemical stimuli. This means, that a simple movement or stretch can signal a nociceptor response. When in a heightened state, the spinal cord is sensitised to be on the look out for these types of changes and turns up the volume on the signal. The brain then interprets this as danger and produces pain. This is why preforming simple daily movements such as reaching to pick up a coffee cup can cause pain.
Over time, the brain also becomes more efficient in producing and dialling up the pain signals.
Our bodies have a protective buffer system which acts to ensure that we can react to an event that is going to cause us damage, but also ensure that we are not unnecessarily triggered. This system generally works well as we all experience pain but don't generally get injured. Unfortunately this system doesn't protect us against events that happen quickly (such as a fall or car accident) or those that happen slowly (such as a slow growing cancer).
When our pain system becomes over-protective, the brain becomes a little too good at producing pain. It can even start responding to perceived danger in any form, including thoughts, memories and experiences.
This is why the psychological component of the biopsychosocial model is important. The beliefs, thoughts and fears we hold around pain, certain movements and even memories of past injuries or flare ups all come into play when the brain is deciding how to deal with a message received from our nociceptors. In less than a second, it weighs up all this evidence, decides that we need protecting and produces pain.
Essentially, our pain system learns. When you have lived for pain for a long time, your pain system becomes more efficient and protective.
This means that our brain and nervous system is hyper-vigilant and becomes triggered before there is actually any danger. Dialling this response down takes a stepped approach and can take time. With consistency, progress can be made and just as you can learn pain, you can also unlearn pain. Check out the
Tame the Beast
video below that provides a great overview of persistent pain and how the pain system can become overprotective from Pain Scientist Lorimer Moseley.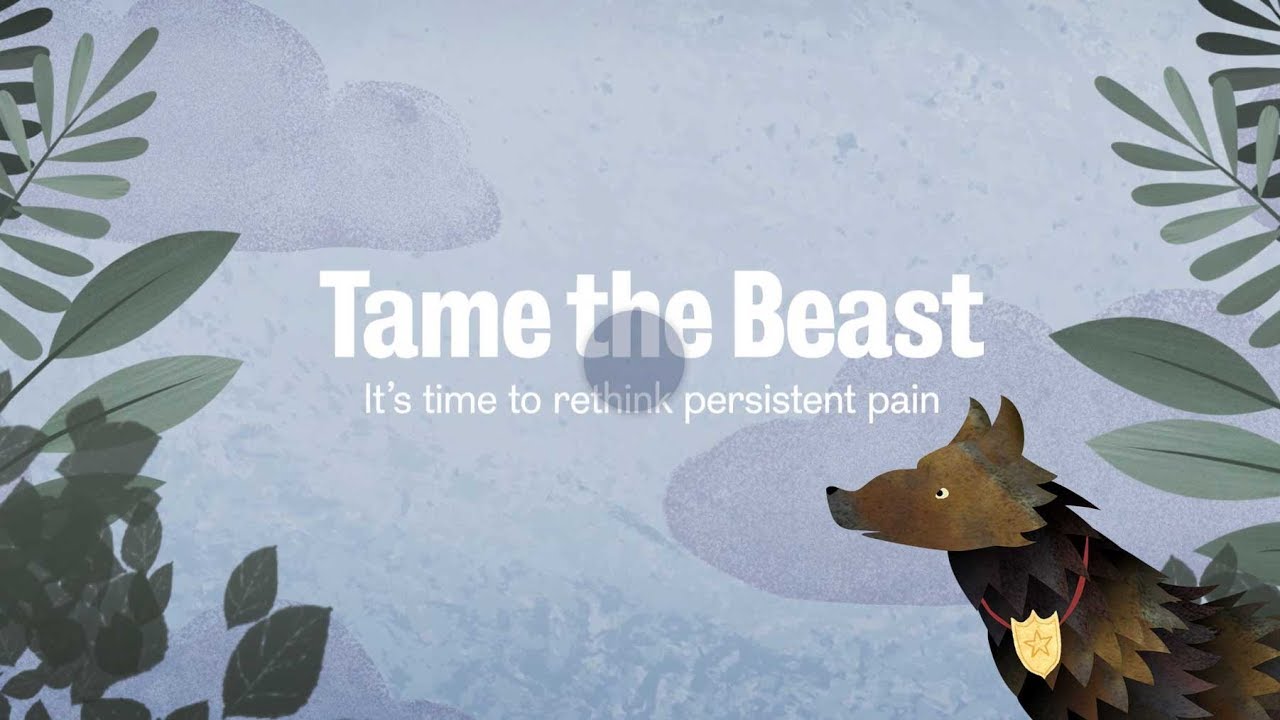 Don't forget to follow us
@BodyConnectTas
to made sure you don't miss the next instalment in our Chronic Pain Education series!
References
Yang, S., & Chang, M. C. (2019). Chronic Pain: Structural and Functional Changes in Brain Structures and Associated Negative Affective States. International journal of molecular sciences, 20(13), 3130.
https://doi.org/10.3390/ijms20133130
Vanhaudenhuyse, A., Gillet, A., Malaise, N., Salamun, I., Grosdent, S., Maquet, D., ... & Faymonville, M. E. (2018). Psychological interventions influence patients' attitudes and beliefs about their chronic pain. Journal of traditional and complementary medicine, 8(2), 296-302.
https://doi.org/10.1016/j.jtcme.2016.09.001